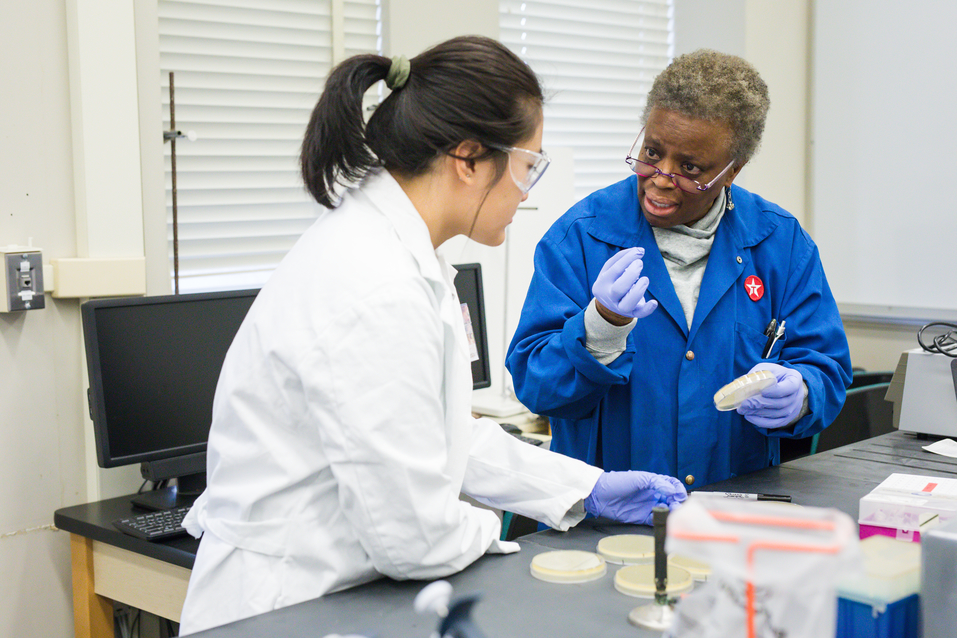 Overview
The 30-credit Master's Degree Program in Molecular Biology is a highly focused, research-oriented online program designed specifically for part-time students who have an interest in the biotechnology industry. This online degree program is ideally suited for indiviudals seeking biomedical research careers in academia, industry, and government. 
The learning experience was invaluable to my professional career
Admission
Two letters of recommendation and an official transcipt of previous education expriences are required for consideration of associate status in the Master's Degree Program. 
Curriculum
There are eight required courses for the Masters in Molecular Biology Program. Students will select elective courses that fit their interests and specializations. 
Requirements
2 semesters: General Chemistry
2 semesters: Organic Chemistry
2 semesters: Physics
1 semester: Genetics
1 semester: Intro to Cell & Molecular Biology
2 semesters: Math courses
Graduate Program Co-Directors
Dr. Michael Kuchka
Dr. Vassie C. Ware
Tuition & Fees
For questions regarding tuition and fees, click here.
Questions & Inquiries
For further questions, inquiries, or questions about requirements, please visit the department website or contact either Program Co-Director, Dr. Vassie C. Ware at vcwo@lehigh.edu or Dr. Michael Kuchka at mrk5@lehigh.edu.