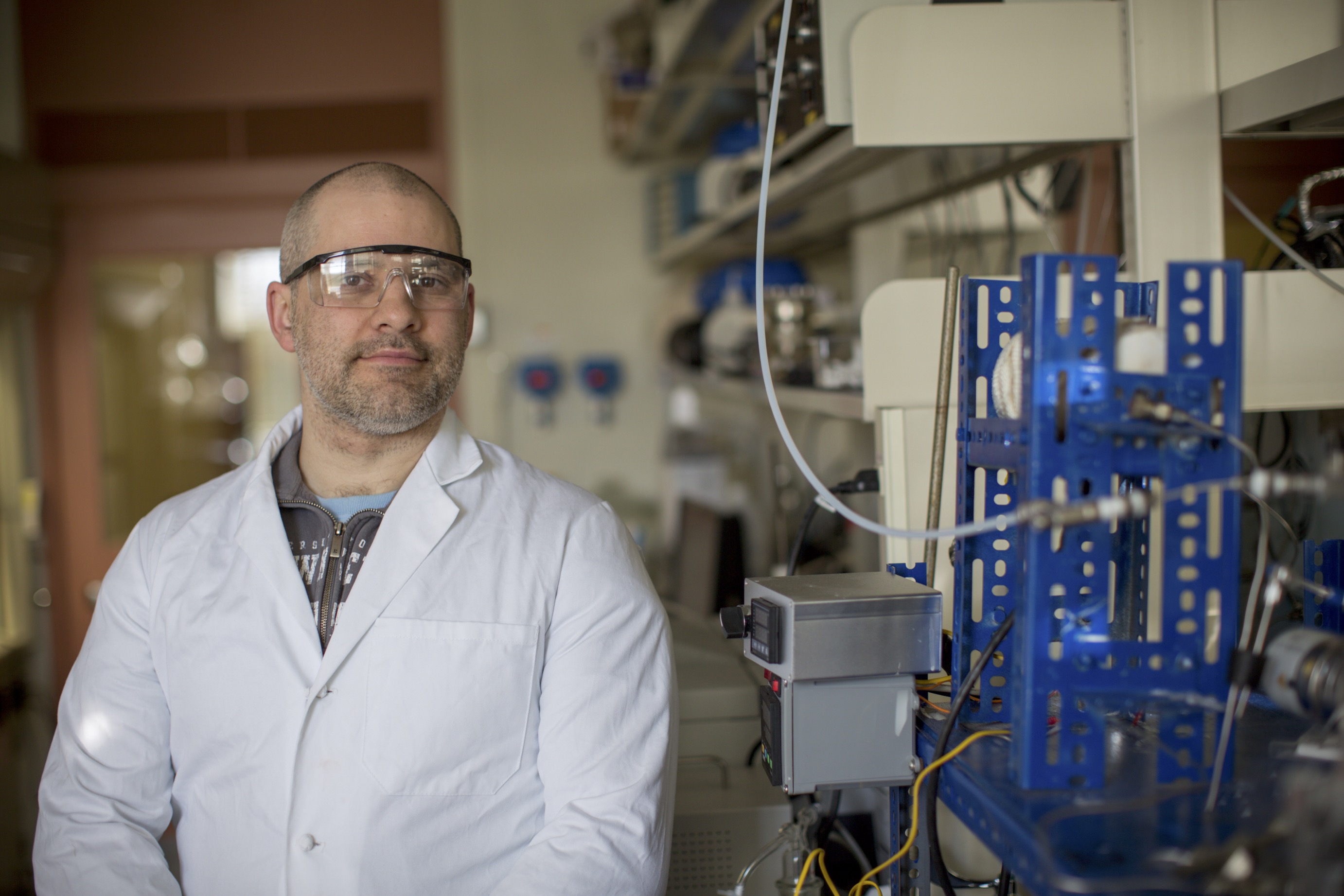 Overview
Biological Chemical Engineering is a quickly-growing field. The Master of Engineering in Biological Chemical Engineering online degree program provides students with a broad curriculum that expands their knowledge of chemical engineering into the biological sciences. Graduates from this program will have the skills to be be critical thinkers and  problem solvers in industry, research and development, government or academia.
Admission
The program is open to applicants with an undergraduate degree in Chemical Engineering, other fields of engineering, Chemistry, Physics, Biology or a related science field. There are no required examinations such as GRE, GMAT, etc., but international applicants must submit TOEFL scores. Applicants with a degree other than Chemical Engineering will be required to take the bridging course, Fundamentals of Chemical Engineering III, CHE 383; and depending on their background, an additional course may be required. These courses will not count toward degree requirements. Fundamentals of Chemical Engineering III, CHE 383 is a summer semester course offering. Therefore, we encourage applicable candidates to apply for summer admission. In order to be considered for admission in the Master of Engineering in Biological Chemical Engineering, the applicant must have a minimum undergraduate GPA of 3.0 for the last two semesters of undergraduate study.  
Materials needed are:
Official transcripts

If not provided electronically to the email address below, transcripts can be mailed directly to the Chemical and Biomolecular Engineering Department.

Professional essay (Summarize your career objectives and work experience with respect to your chosen field of study.)
Resume
Two letters of recommendation
Associate Student Status
Curriculum
The program requires a minimum 30 total credits of graduate coursework at 300- or 400-level:
18 credits at the 400 level
18 credits in the field of Chemical Engineering
Required Core Courses:
CHE 410 Chemical Reaction Engineering (3)
CHE 442 Biotechnology II (3)
CHE 441 Biotechnology I (3)
CHE 495 Thermodynamics (3)
Elective Courses:
BIOS 345 Molecular Genetics (3)
CHE 430 Mass Transfer (3)
BIOS 371 Elements of Biochemistry I (3)
CHE 440 Chemical Engineering in the Life Sciences (3)
BIOS 372 Elements of Biochemistry II (3)
CHE 444 Bioseparations (3)
CHE 331 Separation Processes (3)
CHE 448 Topics in Biochemical Engineering (3)
CHE 391 Colloid and Surface Chemistry (3)
CHE 449 Metabolic Engineering (3)
CHE 395 Understanding Medical Device Regulations (3)
CHE 496 Engineering in Medicine (3)
CHE 398 Understanding Pharma Regulations (3)
 
Program Director
Professor Jonas Baltrusaitis
Phone: 610-758-6836
E-mail: inchbede@lehigh.edu
Tuition & Fees
To learn more about tuition and fees, click here.
Questions & Inquiries
For any questions, inquiries, or questions regarding requirements, please contact Dr. Baltrusaitis at inchbede@lehigh.edu.
Make a Connection
Lehigh Engineering offers several ways for prospective graduate students to meet online with current students and advisors. Connect with us
here
!