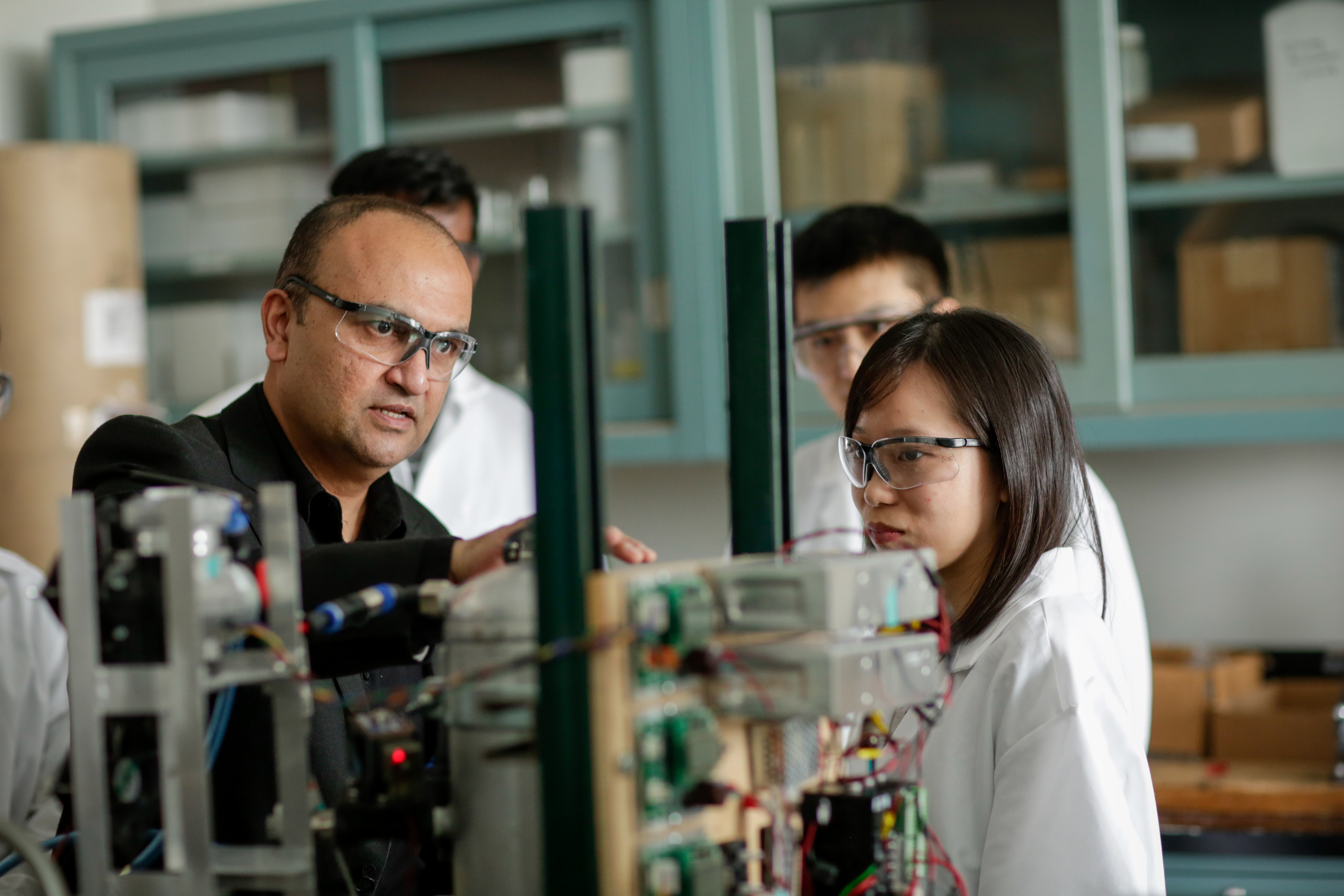 Overview
The integrated Master of Engineering Chemical Energy Engineering online degree program has an innovative curriculum designed for professionals seeking to gain an in-depth technical understanding and a global perspective of chemical energy engineering practice. Our research-active faculty members bring state-of-the-art technology, knowledge and teaching methods to the classroom, creating an intellectually stimulating environment for students to engage in advanced learning. Graduates from this program will have the skills to identify, evaluate, and manage cost and performance decisions throughout the major stages of the energy industry. 
Admission
The Master's in Chemical Engineering program is open to applications with an undergraduate degree in Chemical Engineering from an accredited institution; however, applicants with an appropriate background are encouraged to apply. As of Fall 2020, Lehigh ChBE no longer requires submission of GRE scores as part of the graduate application process. International sutdents must still submit TOEFL scores. 
Curriculum
The program is comprised of 30 credit hours of graduate work. There are five core courses that must be completed within the Master's in Chemical Energy Engineering.
ChE 376 Energy: Issues and Technology (3)
ChE 495 Chemical Engineering Thermodynamics (3)
ChE 410 Chemical Reaction Engineering (3)
ChE 415 Transport Processes (4)
ChE 452 Mathematic Methods in Chemical Engineering (3)
Elective courses are selected in conjunction with the student's advisor from numerous electives offered throughout the program. Click here for the course catalog.
Graduate Handbook
Check out the Graduate Student Handbook for policies regarding academics, graduate student life, etc. 
Questions & Inquires
For further quiestions, inquiries, or questions about requirements, please contact Dr. Jonas Baltrusaitis at inchbede@lehigh.edu.