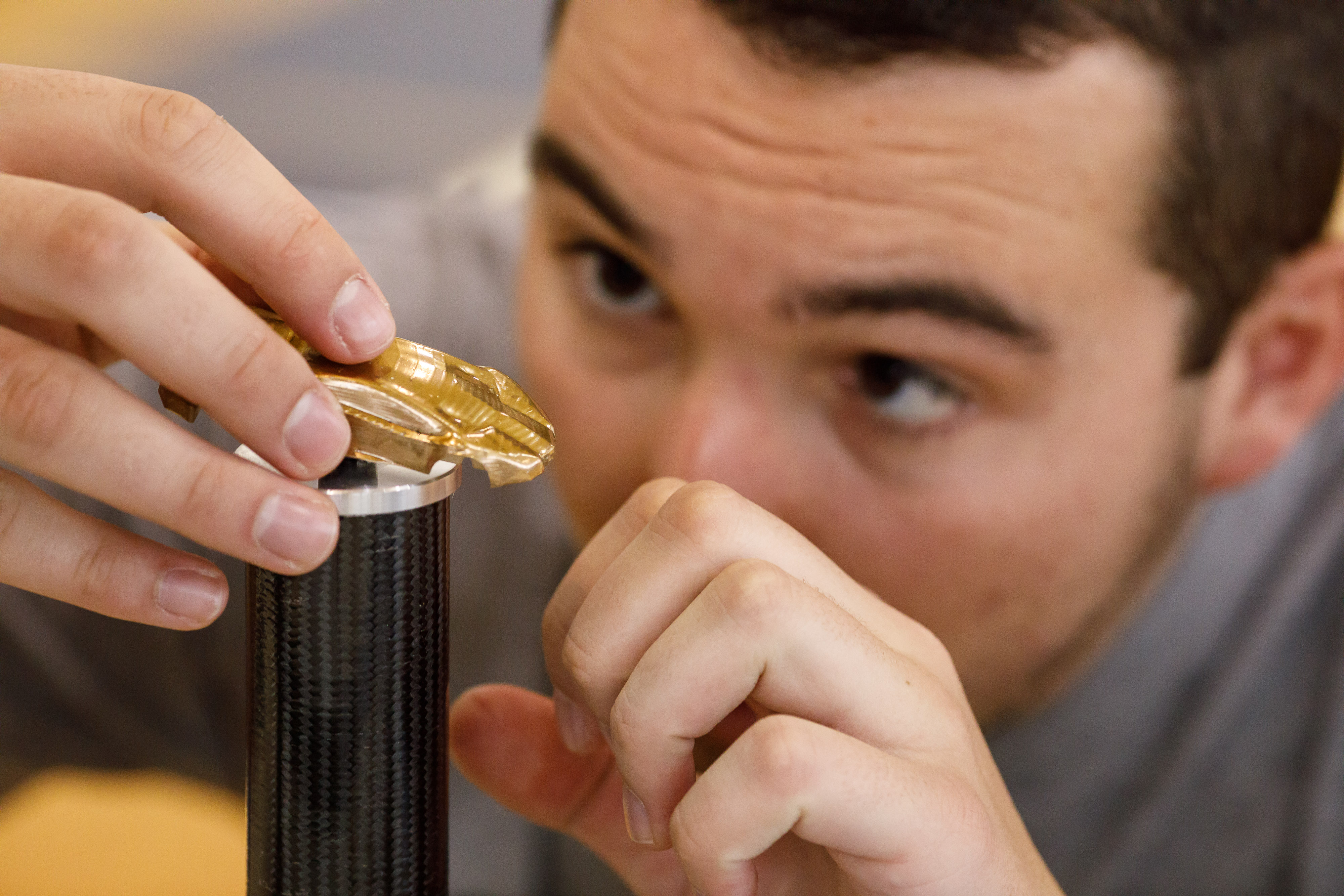 Overview
So what exactly is the Technical Entrepreneurship (TE) online certificate? Let's start with what it is NOT. You will NOT be required to start your own business.  It is NOT a mini MBA. It is a part-time program that focuses on developing your entrepreneurial mindset as well as expanding your technical skillset on the path to becoming your company's innovator and one who thinks like an entrepreneur, what we call an intrapreneur. This graduate certificate program is available both online and on campus.
The key learning outcomes will provide students with the necessary skills to solve real-world problems in a unique and innovate way. Graduates of the TE Certificate program find themselves well-positioned to take on complex product development innovation and leadership roles in both large and small companies. 
Admission
Admissions requirements for the TE Certificate include: a bachelors degree from an accredited university, an undergraduate GPA of 2.80 or higher, and transcripts. GRE scores are not required for admission. 
Curriculum
The Technical Entrepreneurship Certificate Program provides you with flexibility combined with a highly relevant curriculum that you can customize to suit your personal career goals and interests. There are three sample paths that span multiple industries as shown below, however any combination of courses totaling 14 credits will complete the TE Certificate program.
Program Director
Michael S. Lehman
Phone: 610-758-1705
Email: mil312@lehigh.edu
Tuition & Fees
To learn more about tuition and fees, click here.
Graduate Handbook
Check out the Graduate Student Handbook for policies regarding academics, graduate life, etc.
Questions & Inquiries
For further questions, inquiries, or questions regarding requirements, please click here for the department website or contact the Program Director Michael S. Lehman at mil312@lehigh.edu or 610-758-1705.